Warehouse Inventory Management
DCATS HELPS AUTOMATE YOUR WAREHOUSE OPERATIONS
Automatically identify and locate unique, individual assets within your facility
and track inventory loaded on the truck, at the loading dock or while in transit.
Find what you need...
When you need it!
 Visibility across your warehouse so you always know your inventory status and where to find it when you need it. Easier retrieval of inventory results in far greater efficiencies. Eliminate the paperwork, manual counting, and repeated trips across the warehouse to verify assets. DCATS RFID tagged assets allow you to manage and control the assets in your warehouse.
RFID Readers can be installed at the dock door, on forklifts, and hand-trucks. The collected data can be read by hand-held readers as well as communicated from a moving vehicle in real-time.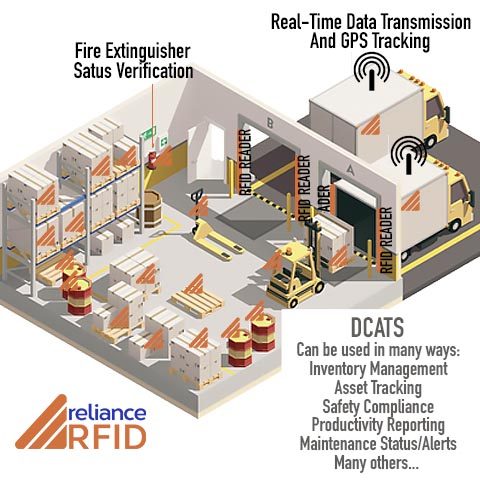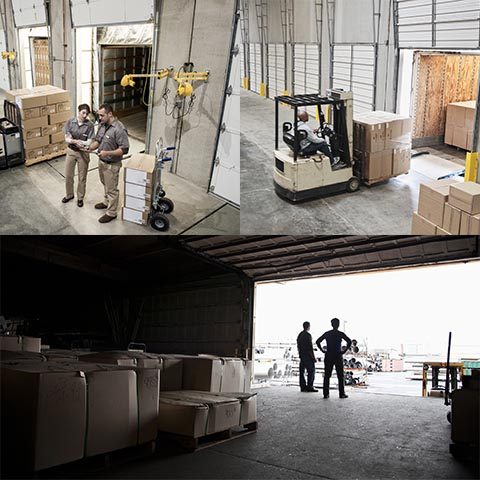 Increase Operational Efficiencies
RFID is an ideal solution for tracking the movement and location of inventory across multiple warehouse locations and project sites.  Increasing operational efficiencies is an ongoing ROI benefit.  Knowing the details and accounting for the movement inventory from the truck to dock door and within the warehouse once delivered.
Inventory and Asset management becomes an automated process providing managers dynamic control over shipments and inventories. RFID tagged vehicles can commmunicate valuable information to your management systems such as their contents as they arrive on the facility, time of arrival and location once offloaded to the warehouse.
Many additional ways to use dcats
RFID for Automated Management and Tracking
Decision-making based on real-time capacity, labor, and resource requirements

Streamline gate management with automated check-in / check-out

Dock Management: Efficient scheduling of dock door appointments using real-time data

Achieve greater productivity and warehouse safety

Manage inventories across organizational boundaries to create more collaborative relationships within the organizaion.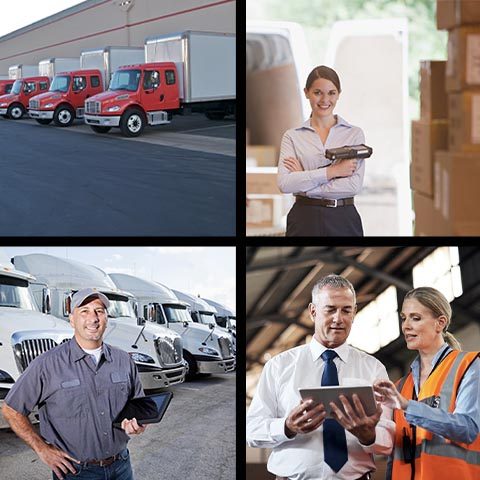 Data Collection And Tracking System

Visibility on individual products on the move
From the moment inventory leaves the warehouse, it can be identified and tracked by DCATS RFID. Inventory can be easily and quickly located, and, if necessary, recalled on an individual level.

Immediate inventory visibility from anywhere in the warehouse
Forklift DCATS Readers and DCATS readers throughout the warehouse automatically register the specific product location for complete inventory visibility. Product transfers and shipment loading are also tracked and logged by this DCATS RFID solution.

Automated, fast and accurate inventory management
DCATS provides full control over end-to-end delivery and storage. Providing accurate timely information to help with your inventory control and management requirements. DCATS helps eliminate manual mistakes from occurring.

Simple and easy to use interface
DCATS is very flexible, providing intuitive menus with customizable screens to match the way you mage your data.
Ready to discuss how the dcats platform can help your organization?
Click the button below to get started...