WEAPONS MANAGEMENT AND TRACKING
DCATS HELPS AUTOMATE YOUR ARMORY INVENTORY OPERATIONS
Automatically monitor, track and control your weapons operations. Maintain chain of custody with DCATS RFID in real-time (RTLS) .
Quick, Precise and Secure Inventory and Control
DCATS  manages weapons transaction data as they are scanned in real time. Administrators can view which equipment was issued to which authorized person providing a record of the chain of custody for weapons and other equipment.
We have solutions that work with weapons safes (lockers) as well as weapons racks. A combination of fixed readers and hand-held readers can be used to maintain inventory and control. Automated check-in/check-out.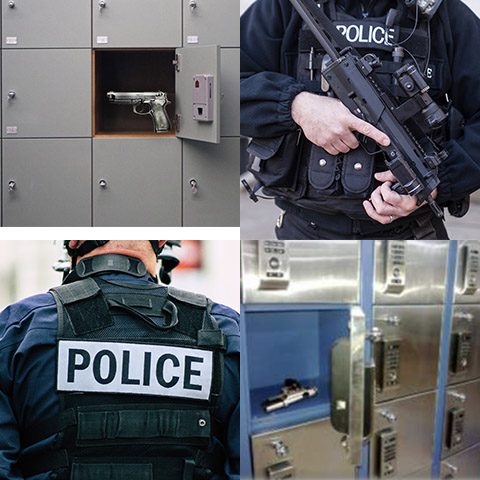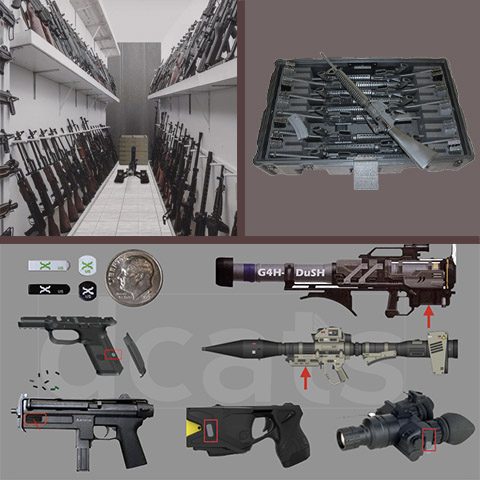 We Can Accommodate Most any Make and Model of Weapon
DCATS tracks and monitors the weapons and equipment inventory as it is issued, returned, and stored so you can have a complete and efficient chain of custody. All assets are tracked from when they are first issued until they are returned.
Each weapon or piece of equipment has it's own RFID tag. The tags are sized for the specific type of weapon or equipment so the tags do not interfere with the operation of the weapon or equipment.
The RFID tags are affixed properly, they remain firmly attached to the weapon or equipment (semi- permanently). In addition great care is taken when matching the tag for the solution to ensure the tag will survive and operate well in the environment in which the weapon or equipment will be used.
Many additional ways to use dcats
RFID for Automated Weapons Management and Tracking
DCATS dramatically reduces the time it takes to do the inventory when using the hand-held reader. 

When fixed reader are installed in weapons lockers the RFID tracking is automatic.

DCATS it fully configurable to meet the most demanding requirements. 

Achieve greater data and reporting.

Manage inventories across organizational boundaries to create more collaborative relationships within the organization.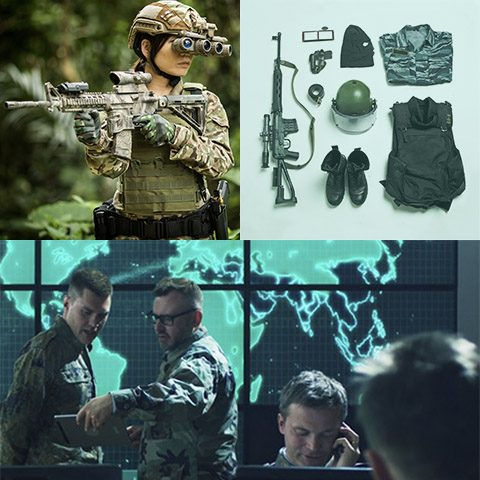 Data Collection And Tracking System

Visibility on each weapon or piece of equipment on the move
From the moment inventory leaves the weapons storage area, it can be identified and tracked by DCATS RFID. Inventory can be easily and quickly located, and, if necessary, recalled on an individual level.

Immediate reporting in real-time is possible
With DCATS you can establish the rule-sets and alarm conditions and the associated notifications:
- Email
- SMS
- Audible signal
- Visual signal
- Other type of notification

Automated, fast and accurate inventory management
DCATS provides full control over end-to-end weapons management Providing accurate timely information to help with your inventory control and management requirements. DCATS helps eliminate manual mistakes from occurring.

Simple and easy to use interface
DCATS is very flexible, providing intuitive menus with customizable screens to match the way you mage your data.
Ready to discuss how the dcats platform can help your organization?
Click the button below to get started...