RTI MANAGEMENT AND TRACKING
It makes no sense to invest in reusable assets only
to treat them as disposable ones.
RFID for Tracking Your Returnable Transport Items
RFID For Tracking Returnable Transport Items
Returnable transport items (RTI) offer considerable benefits over single-use packaging.
Despite the heavier initial investment, reusable containers/pallets are very popular because of the lower long-term operating costs. They can be used and reused many times over.
They can be purpose-built for minimizing transport damage to fragile products, or they can be generic, for accommodating as many different types of products as profitably as possible. Using an DCATS RTI management solution you can decode the overall efficiency of your supply chain and product flow.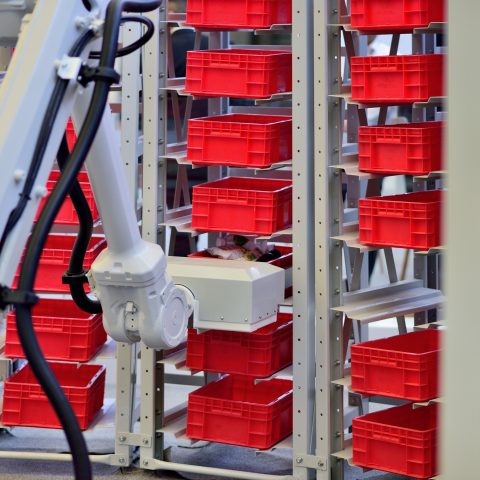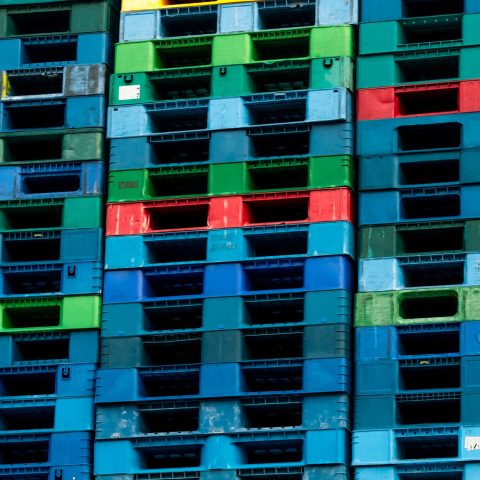 Realize
Additional ROI
with DCATS
Examples of RTI's We Track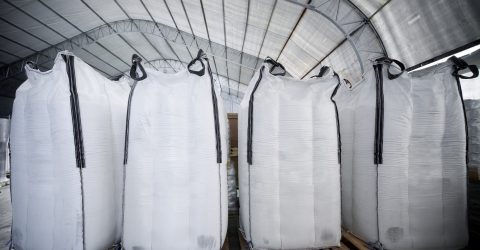 Tracking RTIs to and from facilities to protect your investment in reusable containers, pallets cylinders, tanks, etc.
Speed and Efficiency are the two key benefits of the DCATS, RTI Solution
DCATS provides a complete audit history with real-time in/out reporting.
DCATS makes it possible to track your returnable transport items efficiently and accurately by automating the tracking process, with system logic custom-configured to fit your specific use case.  Reusable shipping containers combined with DCATS also provides a way to gain insight into your product flow.
By tracking and managing your RTIs to and from facilities DCATS helps protect your investment of reusable containers/pallets.
The DCATS, RTI solution provides much more that simple tracking—  Consider this…
Besides tracking RTIs as they come and go from your facility you can track the containers/pallets within that facility to track work-in-process.
EXAMPLE: Tracking RTIs as they move through the production cycle and are placed in temporary storage within a manufacturing facility – but become returnable transport items when they get transported out of the facility. With DCATS already in place, these containers can be tracked using the same tags.
By tracking and managing your RTIs to and from facilities DCATS helps protect your investment in reusable containers/pallets.
Time to Get Strategic with RTI's
It makes no sense to invest in reusable assets only to treat them as disposable ones.
Losing visibility of such a critical asset can severely affect your supply chain and significantly increase your logistics costs.
DCATS can help achieve greater ROIs.

Reliance takes the complexity out of integrating RFID, specifically with regard to your specific use cases.

From tagging requirements to fixed reader and hand-held reader deployment. We will collaborate with you to achieve great results.

We have APIs (integration middleware) that enables the data that DCATS captures to integrate with your ERP or the backend software/system.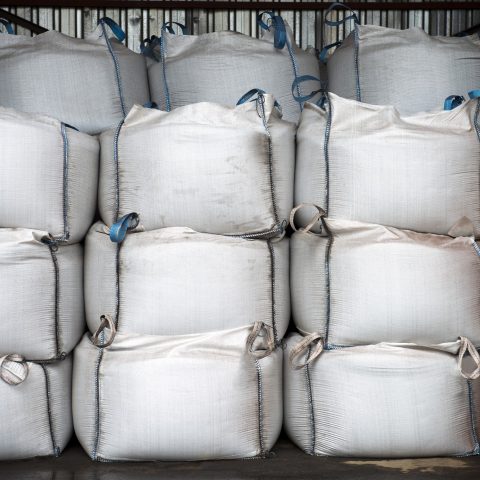 Data Collection And Tracking System

DCATS enables you to track exactly how many containers are in circulation at all times
Know the whereabouts of your RTIs! With DCATS you will know:

- How many your organization should have on hand at any given point in your operational cycle.

- How many you lose each year.

- How much money have you spent on replacement RTIs.

- Which locations throughout your supply chain are worst about leaking these assets — and why.

Achieve critical supply chain efficiencies with DCATS.
If you're not using a DCATS RFID, RTI solution you're not only losing a lot of money that you've already invested, but you're spending even more on replacement items and keeping track of missing RTIs and available RTIs.

RTIs... The unsung heroes of the supply chain
Returnable transport items are the unsung heroes of the supply chain. These durable and reusable containers, such as pallets, trays, totes, rolling racks, security containers, and pans, make it possible to move goods efficiently and sustainably.

Transporting RTI's from one site to another or smaller-scale movement, transporting goods across the warehouse floor you need to keep track and manage the inventory. DCATS keeps track of it all for you, wirelessly and automatically.

Automated, fast and accurate RTI management
Track exactly how many containers/pallets are in circulation at all times.

One option is to associate each container with its specific vendor/destination.

In the staging area, fixed readers keep tabs on which and how many RTIs are on-hand.

Another set of fixed readers installed at shipping dock doors enables DCATS to automatically track each individual container/pallet as it leaves the facility.

And at the receiving dock doors, a third set of readers automatically reads the containers/pallets again as they return to the facility .

An added bonus of DCATS, it can feed information directly into your back-end system(s). Providing quantifiable visibility into the efficiency of your various vendor partners, it also gives you real-time status of the containers/pallets.

Simple and easy to use interface
DCATS is very flexible, providing intuitive menus with customizable screens to match the way you mage your data.
Ready to discuss how the dcats platform can help your organization?
Click the button below to get started...